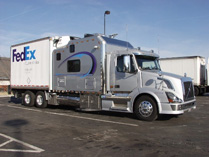 There are endless possibilities when taking steps to reduce emissions from a vehicle or piece of equipment. Below are some key strategies to evaluate. Please be mindful of the different variables to consider before deciding on a specific strategy or vehicle group to approach. You can tailor the type of vehicle or strategy based on how you answer these questions.
Funding: Is funding available for the cost of the technology, installation, and operational expenses that may be incurred?
Vehicle Priority: Will the piece of equipment you are considering for retrofit:
Be qualified for a verified technology?
Need any modifications to enable the use of the technology/fuel you are considering?
Remain in service long enough to be cost-effectively retrofitted?
Require additional maintenance as a result of the retrofit?
Strategy Choice: Will the reduction strategy you are considering:
Be applicable/available to the equipment you wanted to use it for?
Achieve emission reductions in a cost-effective manner?
Require special fuel, operational or maintenance needs that you can not obtain?
Strategies
Thinking about a retrofit? Check out our Funding Opportunities page.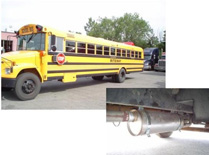 U.S. EPA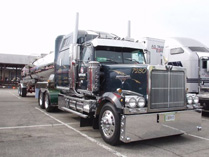 American Transportation Research Institute (ATRI)
U.S. EPA information about upgrade options
Some older engines have the capability of being upgraded to meet higher federal emission standards and enhance their efficiency. Upgrading involves replacing critical components in the engine using the manufacturer's verified emission upgrade kit.
Upgrade kits include components like a turbocharger, fuel pump governor, and cylinder pack. Equipment operators should work directly through their dealer to determine if an upgrade kit is available for their equipment and if it is the most cost-effective approach for reducing their emissions.
Repowers involve replacing an older engine with a cleaner new or remanufactured engine. The replacement engine meets more stringent emission standards and could be an engine that burns cleaner fuel as well.
Repowers reduce emissions (NOx, particulate matter, hydrocarbons, carbon monoxide, etc.), extend life of the equipment, and improve the engine's efficiency, often saving money in fuel and maintenance costs. Use of a newer engine also enables the vehicle to be equipped with retrofit technologies like a diesel particulate filter.
Engine replacements are performed by the engine dealers and are only performed on equipment that is compatible with the new engine. When faced with compliance of more stringent air quality standards, equipment operators should consider engine repowers as an economical alternative to equipment replacement.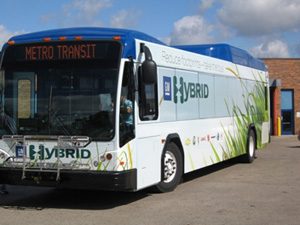 Wisconsin State Energy Office
U.S. Department of Energy - Alternative Fuels Data Center
U.S. EPA